For companies
Favourable currency exchange with quick and inexpensive international transfers
Currency exchange for companies - a solution for your business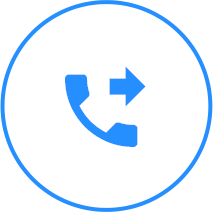 Business advisor
We are available to answer any questions you may have about our offers. Together we can analyse all the information and dispel any doubts to enable you to make the best decision for your business.
Any questions? Contact our business customers' advisor
Dariusz Far +48 61 415 26 66
Available between 9:00 am and 4:30 pm
Why is it worth it?
Whichever offer you choose, we guarantee a top-quality service, the assistance of dedicated advisors, full transaction security and a personalised approach, which are all integral elements of our service and form the foundation of our business.
Credibility
Walutomat is the longest running currency exchange platform in Poland. We have been trusted by 612,000 customers.
99% positive reviews on Opineo.
Small and big amounts
In Walutomat, we handle exchanges counted in millions of zloty each day.
No matter if you are exchanging a thousand or a million, we will always process your transaction securely and fast.
Security
We have the National Payment Institution licence granted by the Polish Financial Supervision Authority.
The service is operated by a Polish company – Currency One, which is one of the leading currency exchange companies in Poland.
Speed
One of the fastest transfer systems in the country – according to the Forbes ranking.
93% of transaction are completed within less than 30 minutes.
Convenience
Control over exchange rates – option to exchange automatically or at a selected exchange rate.
Currency wallet that allows you to make exchanges without a currency bank account.
Convenient access to funds – 24/7 exchange, and withdrawals 7 days a week
between 8 am and 11 pm.
Low cost
Exchange rates better than in banks and traditional brick-and-mortar bureaux de change.
Foreign wire transfers at competitive prices, from PLN 0 for SEPA. OUR up to PLN 100.
Instant Transfer in euros - SEPA Instant
Currency One, the operator of Walutomat.pl and Walutomat Business, is the first and only company on the Polish market to provide instant transfers in euros.
What distinguishes SEPA Instant?
the processing time - it is IMMEDIATE,
available 24/7, 365 days a year,
it can be ordered up to the amount of EUR 100,000.
Join thousands of business clients who trusted the Walutomat brand
Exchange and immediately transfer abroad
Walutomat.pl allows you not only to exchange money at attractive rates but also to make fast transfers to recipients in Poland and abroad
Transfers to over 70 countries
The international transfer price list is clear and transparent, and the transfer costs depend on the exchanged and sent amount
Accelerated transfers (e.g. TODAY) more affordable than in a bank
OUR transfers up to PLN 100 made to countries outside the EEA zone
Instant transfers in EURO - SEPA Instant
Discount voucher for new customers!
Enter your email address and we will send you a 50% discount code
for the commission on your first exchange.
Please enter a valid email address
The email address you entered is not available
Tick your consent to data processing
An error occurred. If it keeps happening, please contact Customer Service
Receive an e-mail!
We have sent you an email with a 50% discount code for the commission on your first exchange! Click on the link in the email and register to use the discount.